Born 1953, Boston, MA, USA.
Win Knowlton's paintings on paper are disarming in their simple deadpan vocabulary of signs and symbols. These drawings, where the color is the line and the line the color, urge the rich panoply of forms to engage in a dynamic, subtle and complexly disjunctive dialogue with the physicality of the paper ground; The mysterious metamorphosis of marks and forms that float in amorphous space reinforces many vague and enigmatic references: traces of tribal rhythms, rituals and marks; oblique allusions to naïve and primitive ingenuity; hints of Paul Klee; distant echoes of the Bauhaus and an. Insider's flirtation with any number of post-modern sleight of hands. But ultimately it is a futile exercise to pin down the sources of his art because these shapes, and the white ground on which they so beguilingly taunt the eye, are Knowlton's alone. The pure fruit of his own invention.
Bends, loops, arcs, coils twists, sidewinders and loops from here to eternity ply hide and seek with edges, points, squares, rectangles intersections and angles of repose. They float out of the paper and metabolize into icons and flatness or even emblems of hieratical frontality.
Win Knowlton is a cultivator of imaginary spacescapes and floating worlds. The sometimes organic, sometimes structural shapes he draws are directed by the desires of the hand and the whims of the medium. His observations of nature and takes of modernism become tools for the reinvention of drawing and the development of his own unique culture.
 Richard Overstreet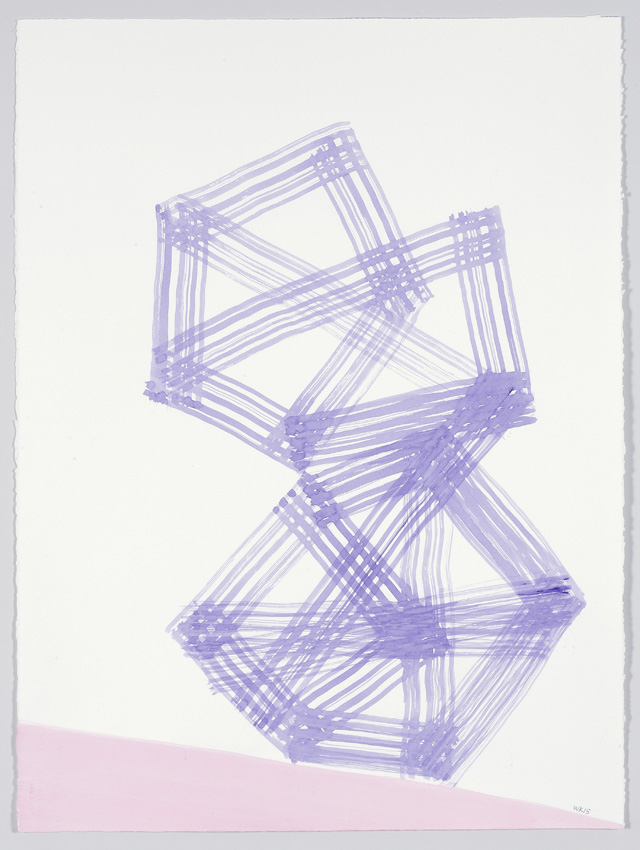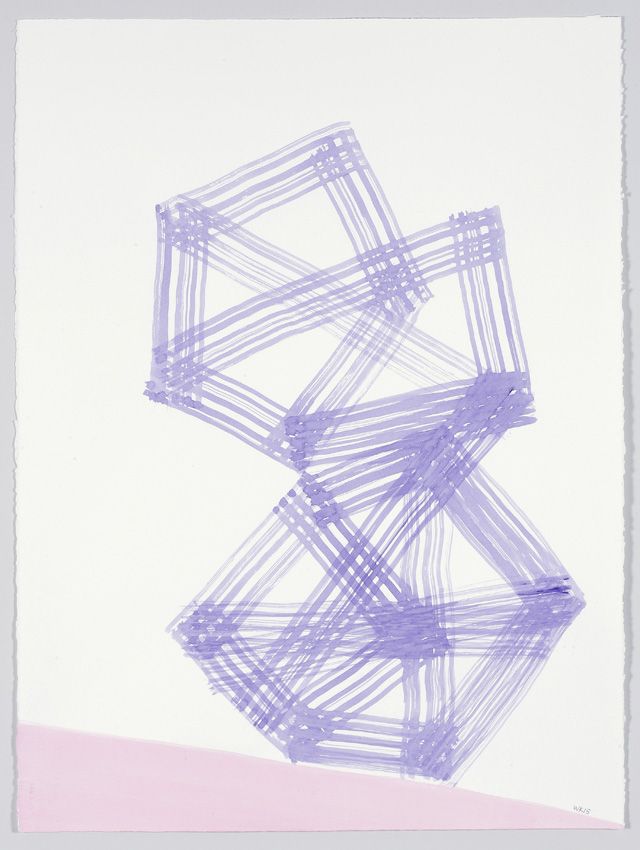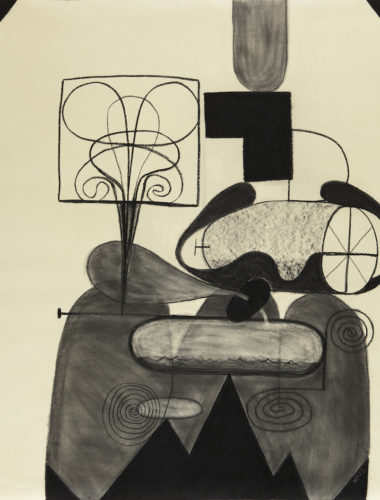 #12/001, 2012
Charcoal on paper
108 x 86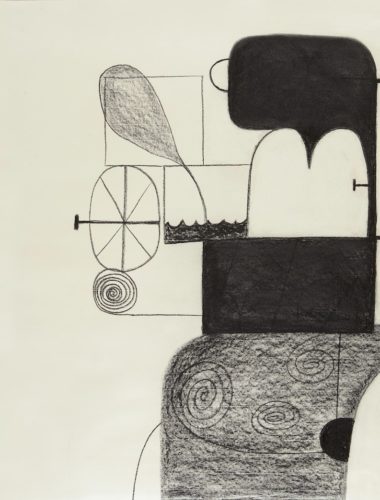 #12/002, 2012
Charcoal on paper
108 x 86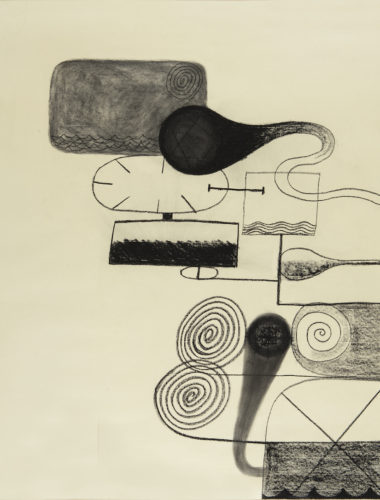 #12/003, 2012
Charcoal on paper
108 x 86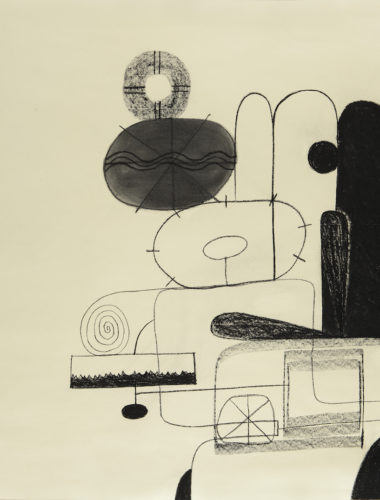 #12/005, 2012
Charcoal on paper
108 x 86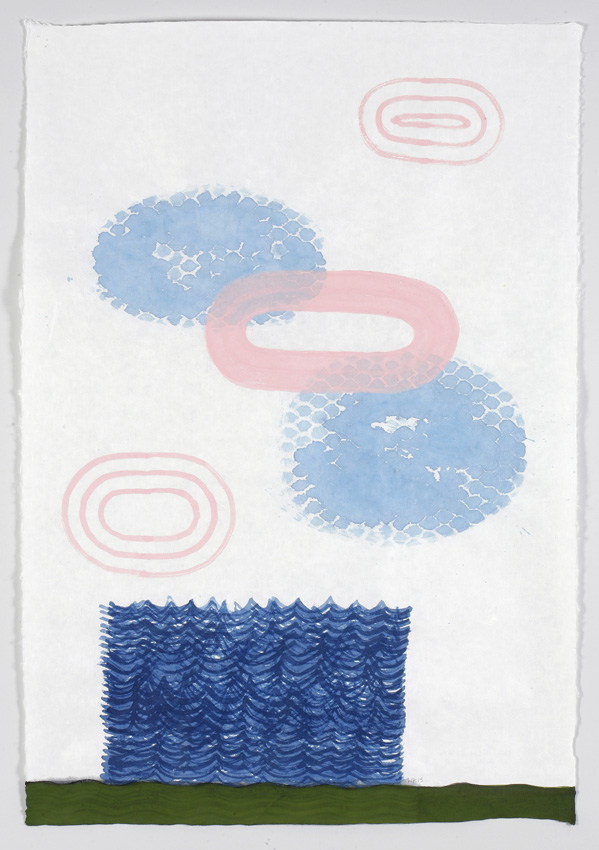 D.2015.001, 2015
Gouache and watercolor on paper
94 x 65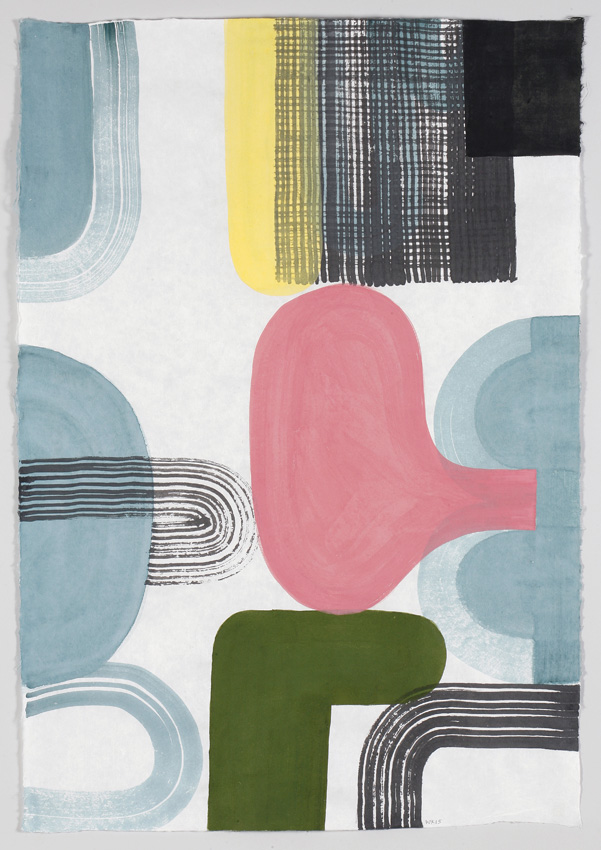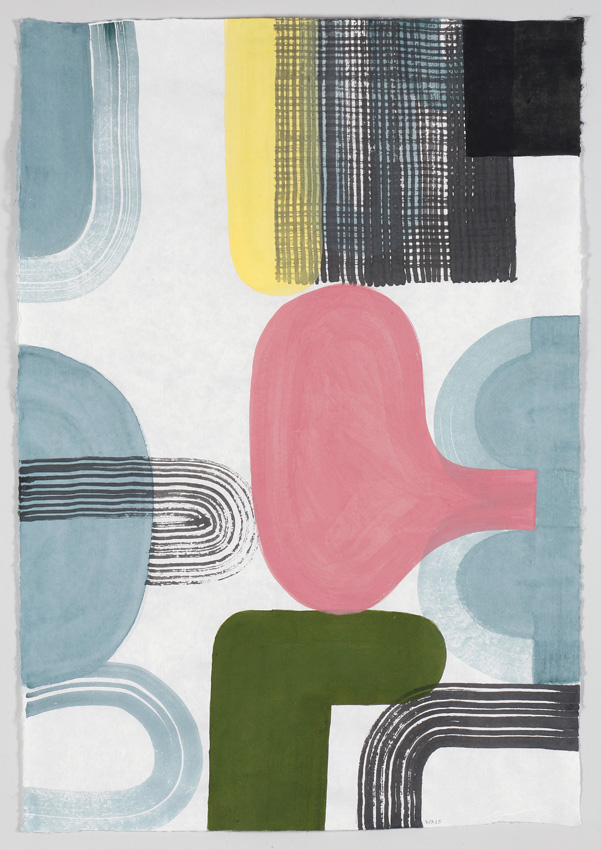 D.2015.002, 2015
Gouache and watercolor on paper
94×65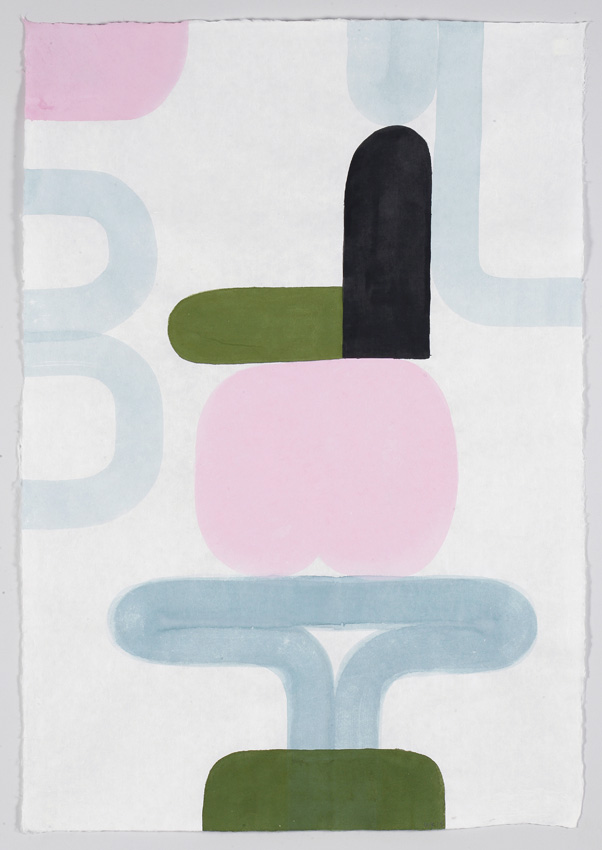 D.2015.003, 2015
Gouache and watercolor on paper
94×65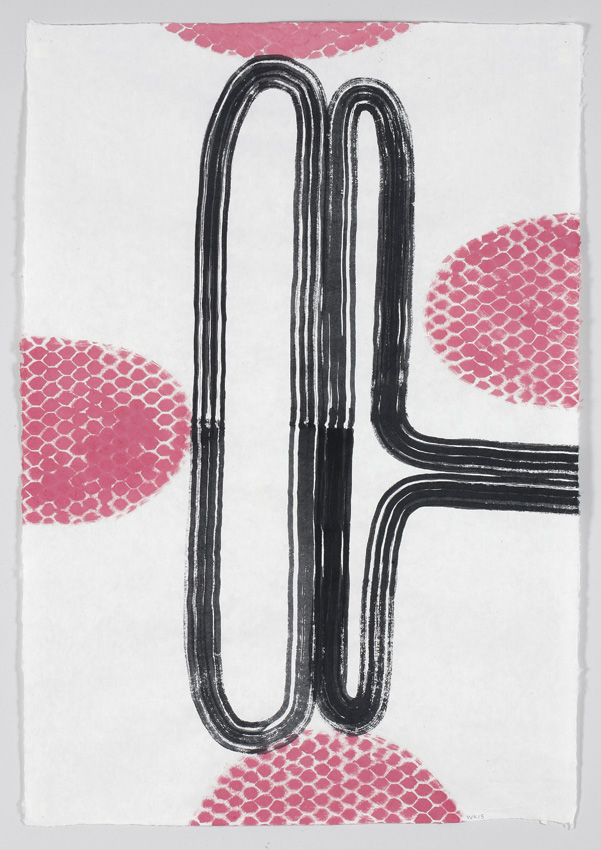 D.2015.008, 2015
Gouache and watercolor on paper
94×65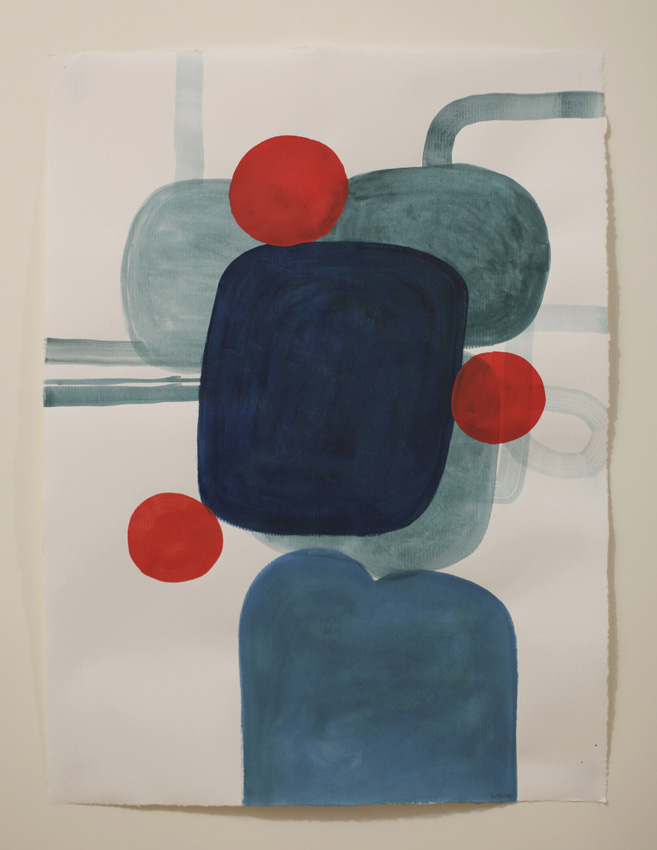 D.2014.001, 2014
Gouache and watercolor on paper
64 x 47 cm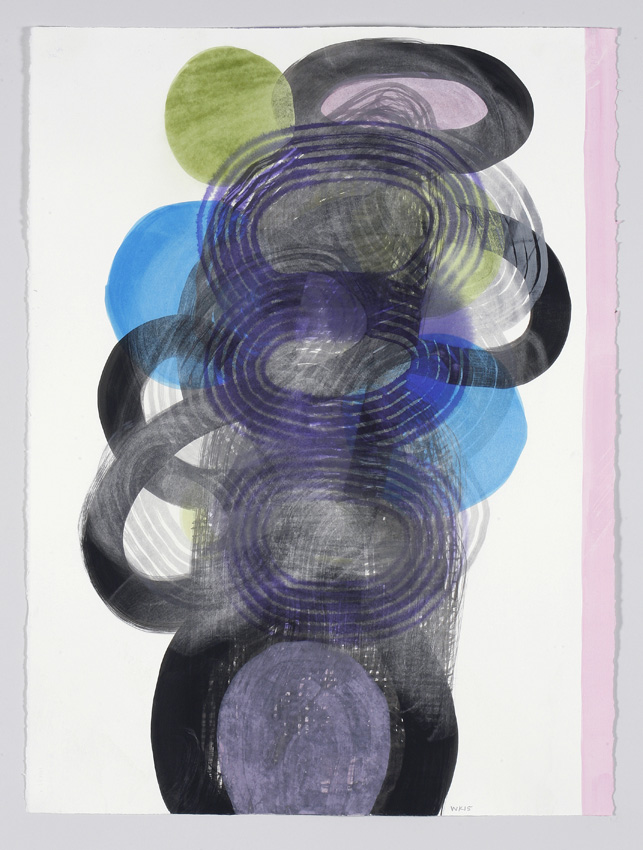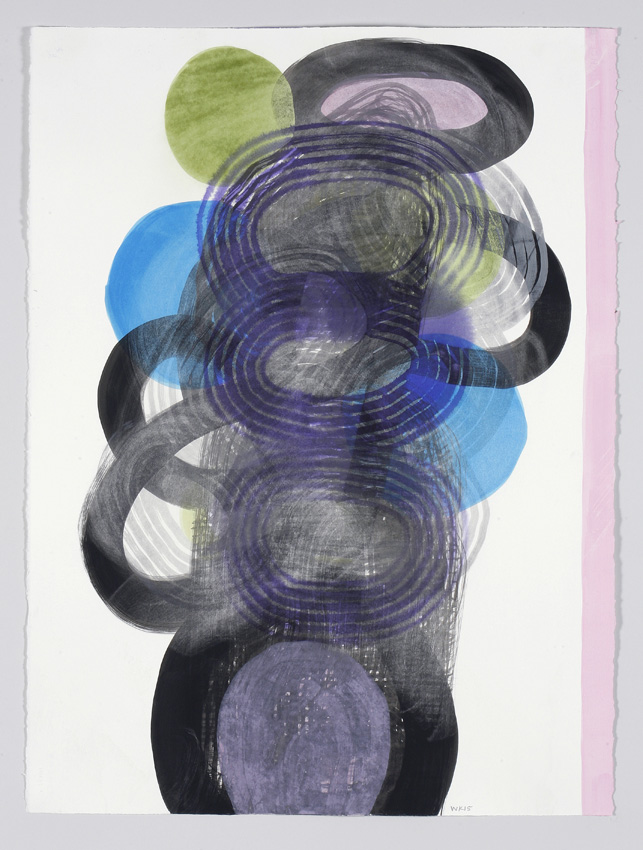 D.2015.017, 2015
Gouache and watercolor on paper
76 x 56 cm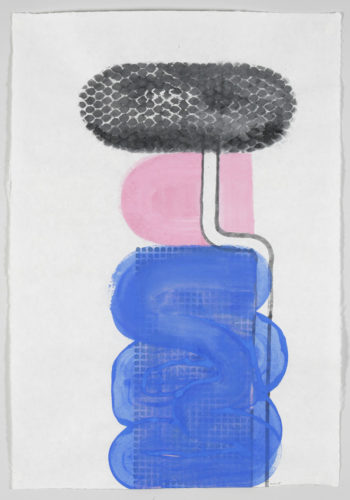 D.2015.011, 2015
Gouache and watercolor on paper
94×65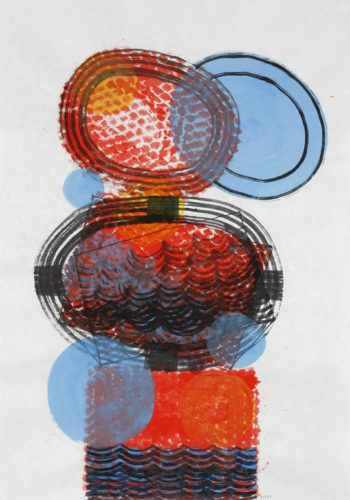 D.2015.012, 2015
Gouache and watercolor on paper
94×65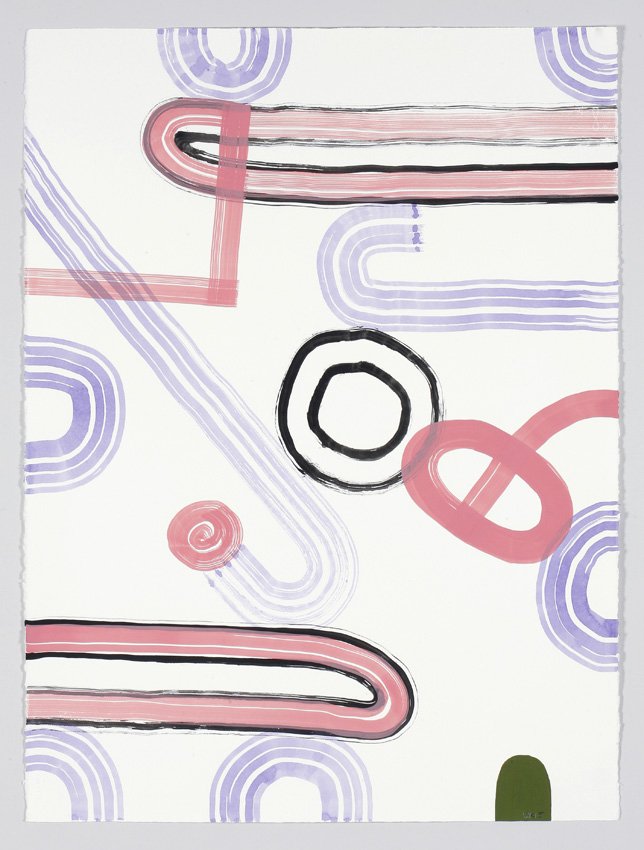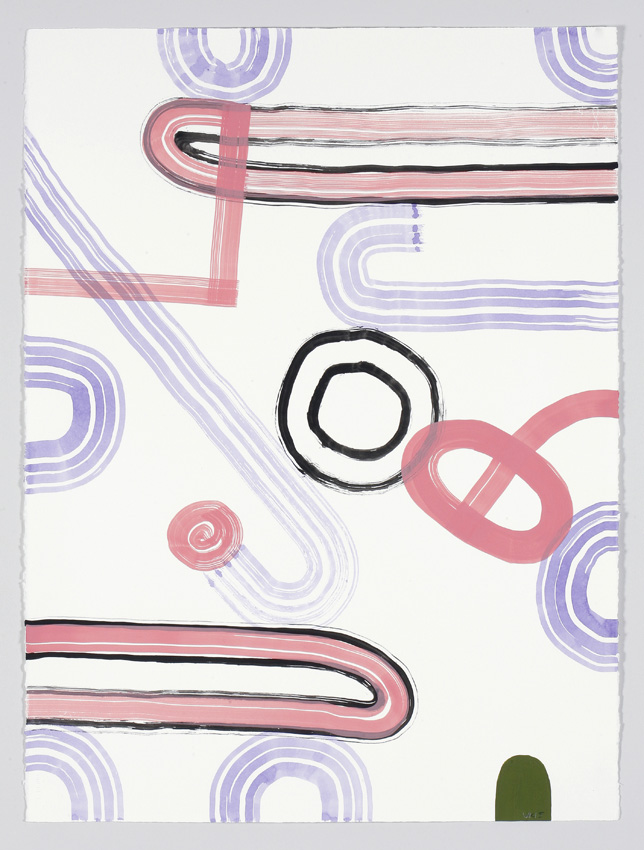 D.2015.018, 2015
Gouache and watercolor on paper
76 x 56 cm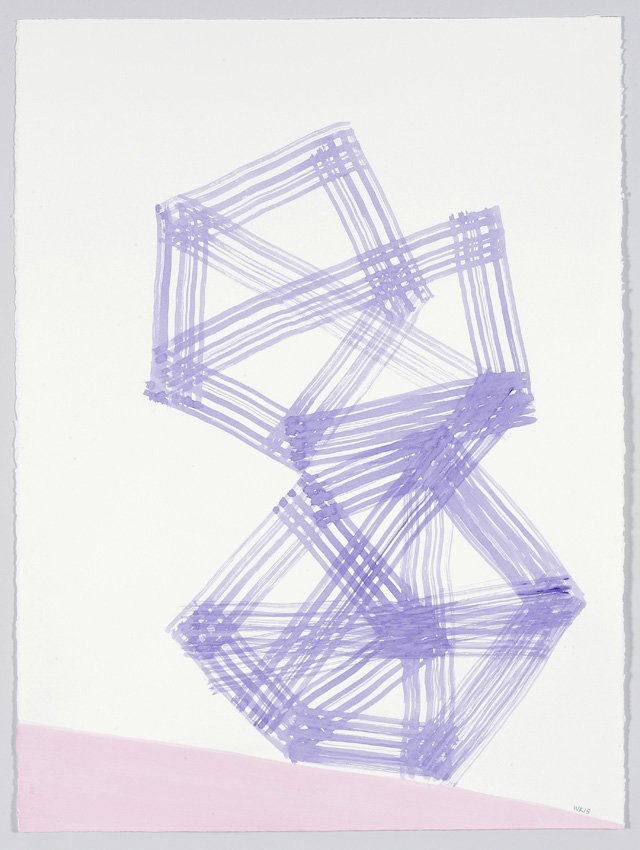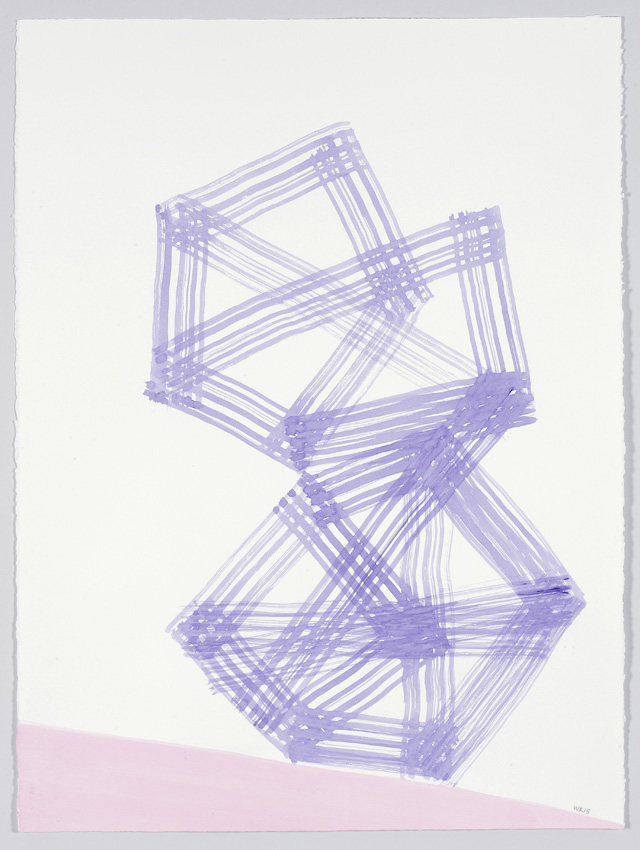 D.2015.019, 2015
Gouache and watercolor on paper
76 x 56 cm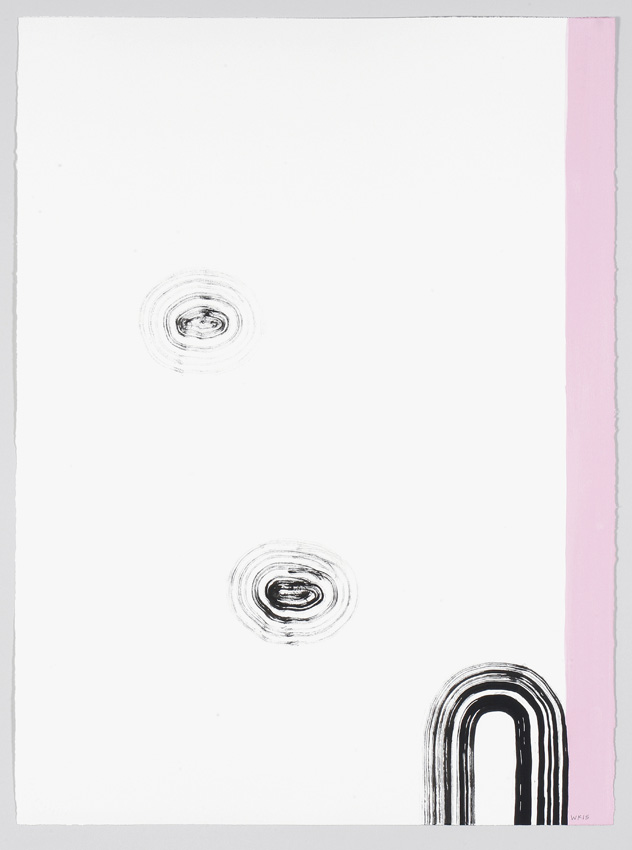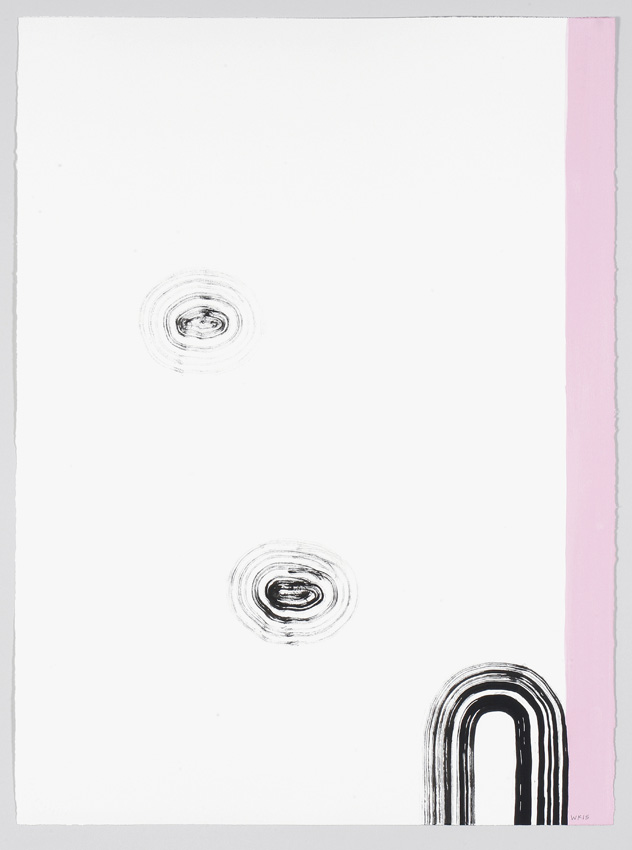 D.2015.020, 2015
Gouache and watercolor on paper
76 x 56 cm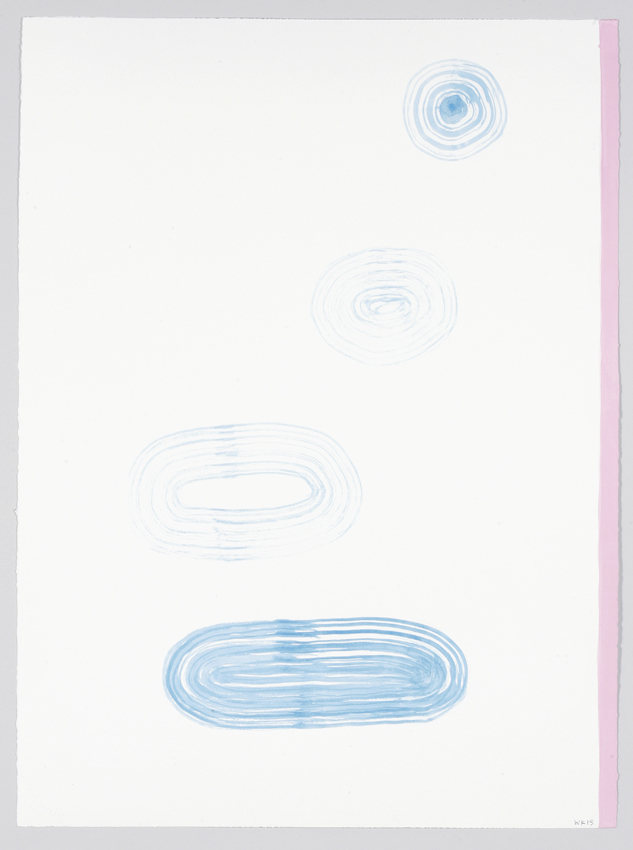 D.2015.021, 2015
Gouache and watercolor on paper
76 x 56 cm
D.2014.02, 2014
Gouache and watercolor on paper
64 x 47 cm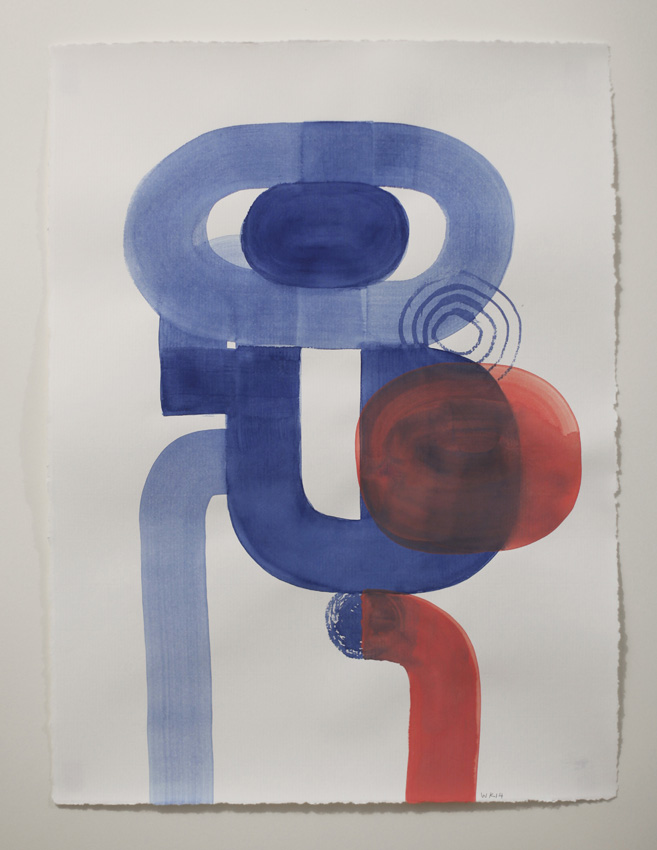 D.2014.008, 2014
Gouache and watercolor on paper
64 x 47 cm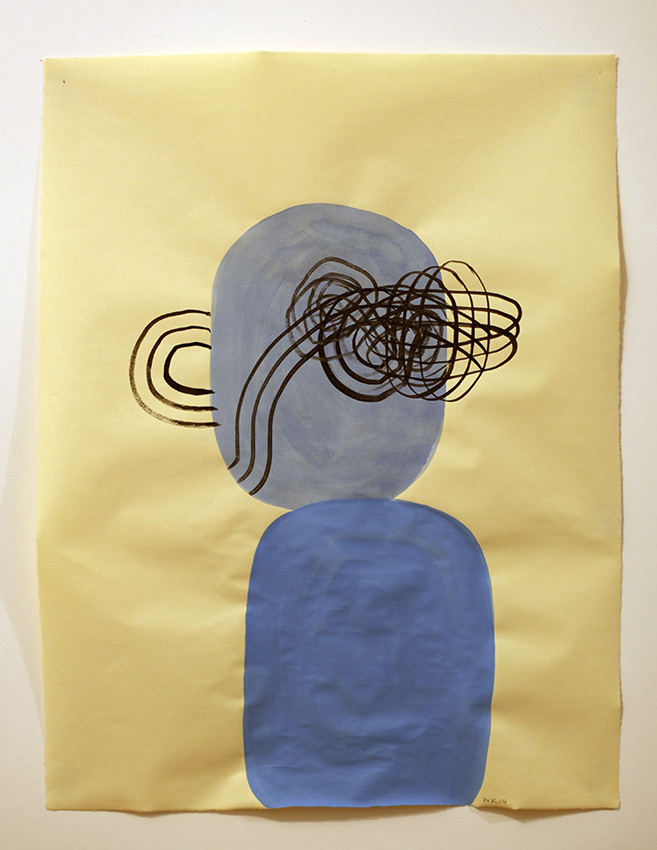 D.2014.011, 2014
Gouache and watercolor on paper
64 x 47 cm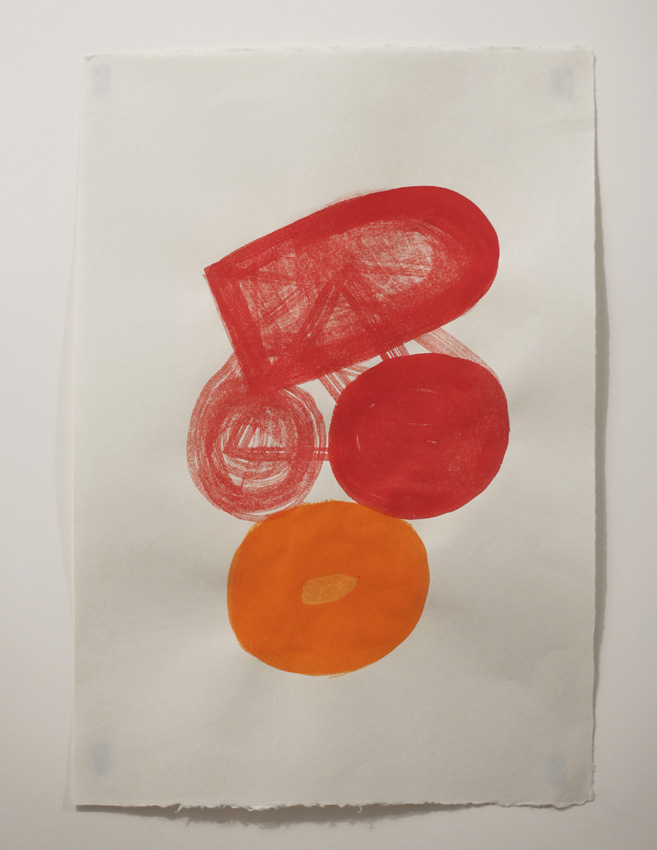 D.2014.0719, 2014
Gouache and watercolor on paper
66 x 49 cm
SOLO SHOWS
2017
A Day on the Beach/Ein Tag Am Strand, Westend Hospital, Berlin, Germany
2015
Dessins/Drawings, Galerie Minsky, Paris, France
2011
Vienna Art Fair, Galerie Grita Insam, Vienna, Austria
Art Elysees, Galerie Minsky, Paris, France
2010
Art Elysees, Galerie Minsky, Paris, France
2002 
Birds Blocks Bamboo, PS1 Project, NYC, USA
Knowlton Mfg., Paul Rodgers/9W, NYC, USA
1998
Win Knowlton, Bill Maynes Gallery, NYC, USA
1995
Win Knowlton: trees, Bill Maynes Contemporary Art, NYC, USA
Augustus St. Gaudens Fellowship Exhibition, Cornish, NH, USA
Recent Works, Contemporary Art Gallery, Ahmedabad, India
1993
New Sculpture, Eugene Binder Gallery, Dallas, TX, USA
1991
Description Without Place, BlumHelman Gallery, NYC, USA
Win Knowlton, Eugene Binder Gallery, Dallas, TX, USA
1990
New Sculpture, BlumHelman Gallery, NYC, USA
Win Knowlton, Vaughan & Vaughan, Minneapolis, MN, USA
Win Knowlton, Eugene Binder Gallery, Cologne, Germany
1989
New Drawings, BlumHelman Gallery, NYC, USA
1988
Win Knowlton, Galerie Montenay, Paris, France
1987 
Win Knowlton, New Sculpture, BlumHelman Gallery, NYC, USA
1986
Project Room, Museum of Modern Art, NYC, USA
1981
Win Knowlton: Drawings and Sculpture, The Clocktower, NYC, USA
AWARDS
1999
New York Foundation for the Arts Grant
1996 
Studio, American Center, Paris, France
1996
Kaplan Foundation Grant, NYC
1995
Augustus St. Gaudens Fellowship, Cornish, NH
1994
Residency at Kohler Co., Kohler, WI
1991
Guggenheim Fellowship, NYC
1988
Residency at Chesterwood, Stockbridge, MA
1980
Studio, Institute for Art & Urban Resources at the Clocktower, NYC
1979
Studio, Institute for Art & Urban Resources at PS1, NYC
PUBLIC COLLECTIONS
Arkansas Arts Center, AR, USA
Brooklyn Museum, NY, USA
Detroit Institute for the Arts, MI, USA
Fogg Museum, MA, USA
Hirshhorn Museum, DC, USA
Kohler Art Center, WI, USA
Museum of Modern Art, NY, USA
National Gallery of Art, DC, USA
Neuberger Museum, NY, USA
Princeton University, NJ, USA
Walker Art Center, MN, USA
Whitney Museum, NY, USA
EDUCATION
1978
B.F.A. Parson Schools of Design, NYC
1977
Winchester College of Art, Winchester, UK
1974
Instituto Allende, San Miguel de Allende, Mexico