Une volonté de questionnement transcende toute la production artistique de David Miguel.   Un univers hybride se dévoile tout au long de son travail à travers une démarche engagée, esthétique et d'(inter)subjectivité.
Artiste pluridisciplinaire avec des performances à la FIAC, Art Basel Miami et au CCB de Lisbonne, son travail a été présenté dans des expositions telles qu'à New York, Barcelone ou en Slovénie.
Liant le domaine de la performance à celui des arts visuels, l'artiste nous invite à le suivre dans des œuvres et des dispositifs apparaissant comme autant de «transferts de mondes réels revisités ». Son travail est fait d'appropriations, de vidéos et d'objets détournés qui font souvent appel à la mémoire collective.
Dans ses actions, ses spectacles vivants et ses performances, la charge politique, écologique et sociale affleure, laissant place à différentes notions touchant la perception de soi, l'infini, le paradoxe, la pulsion, la protection ou la Nature. Le corps «multiple» est utilisé comme «mise en abyme» de l'identité et de l'environnement dont l'interaction peut être poussée jusqu'à son paroxysme.
Par son travail du dessin, de la peinture, élargi à la sculpture et à l'installation, les frontières se brouillent entre langage figuratif et abstrait. Le regard s'attache aux œuvres par une sphère émotionnelle. Les notions de territoire, énigme, signifiant et représentation sont amenés.
Les titres de ses pièces sont parfois des œuvres à part entière, des fragments de son « Manifeste » artistique, amenant à l'interrogation sur le signifié de son monde visuel.
L'artiste présente la Nature dans sa Pulsion et son Absolu où la beauté́ pourrait côtoyer jusqu'au sublime.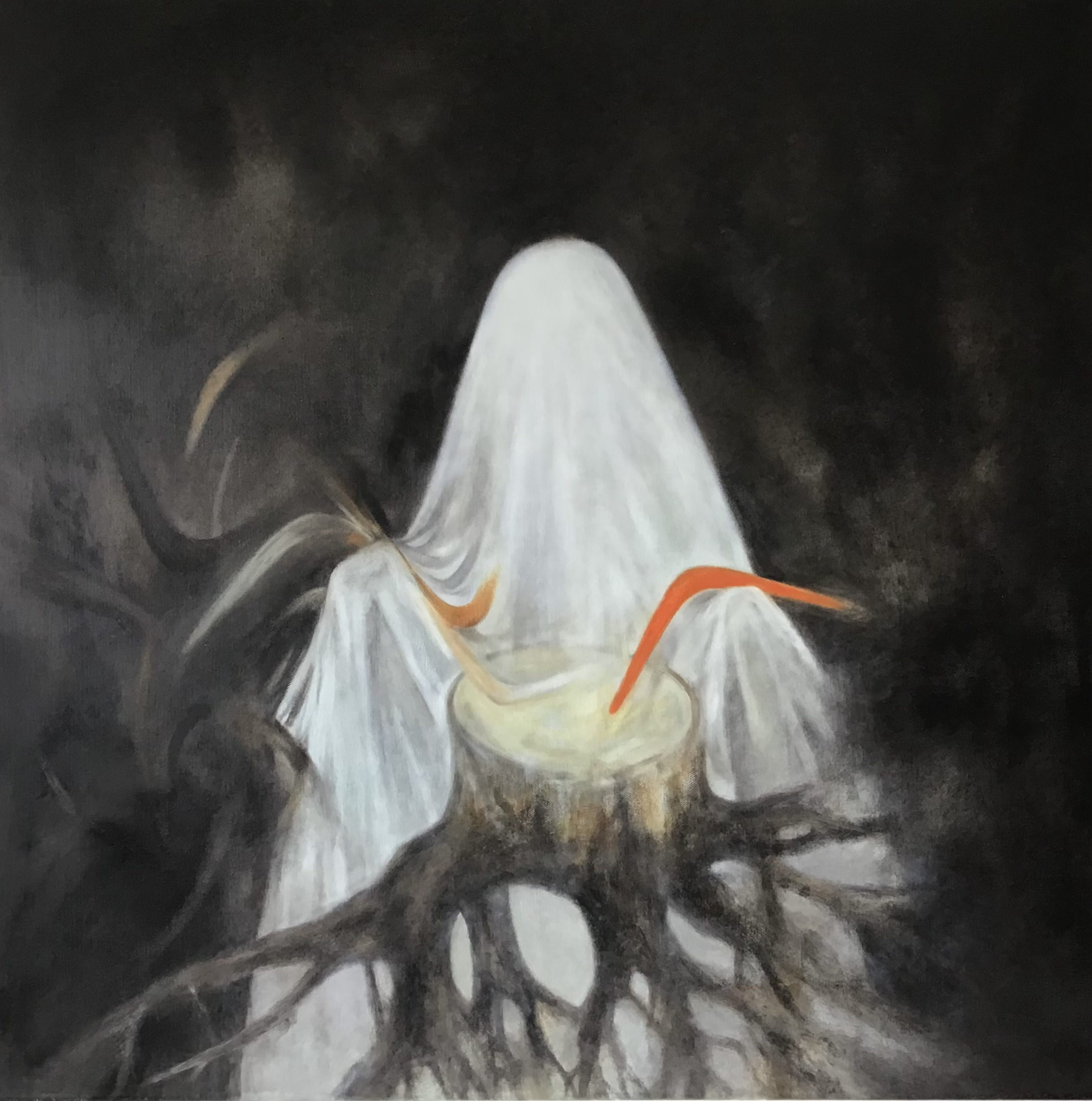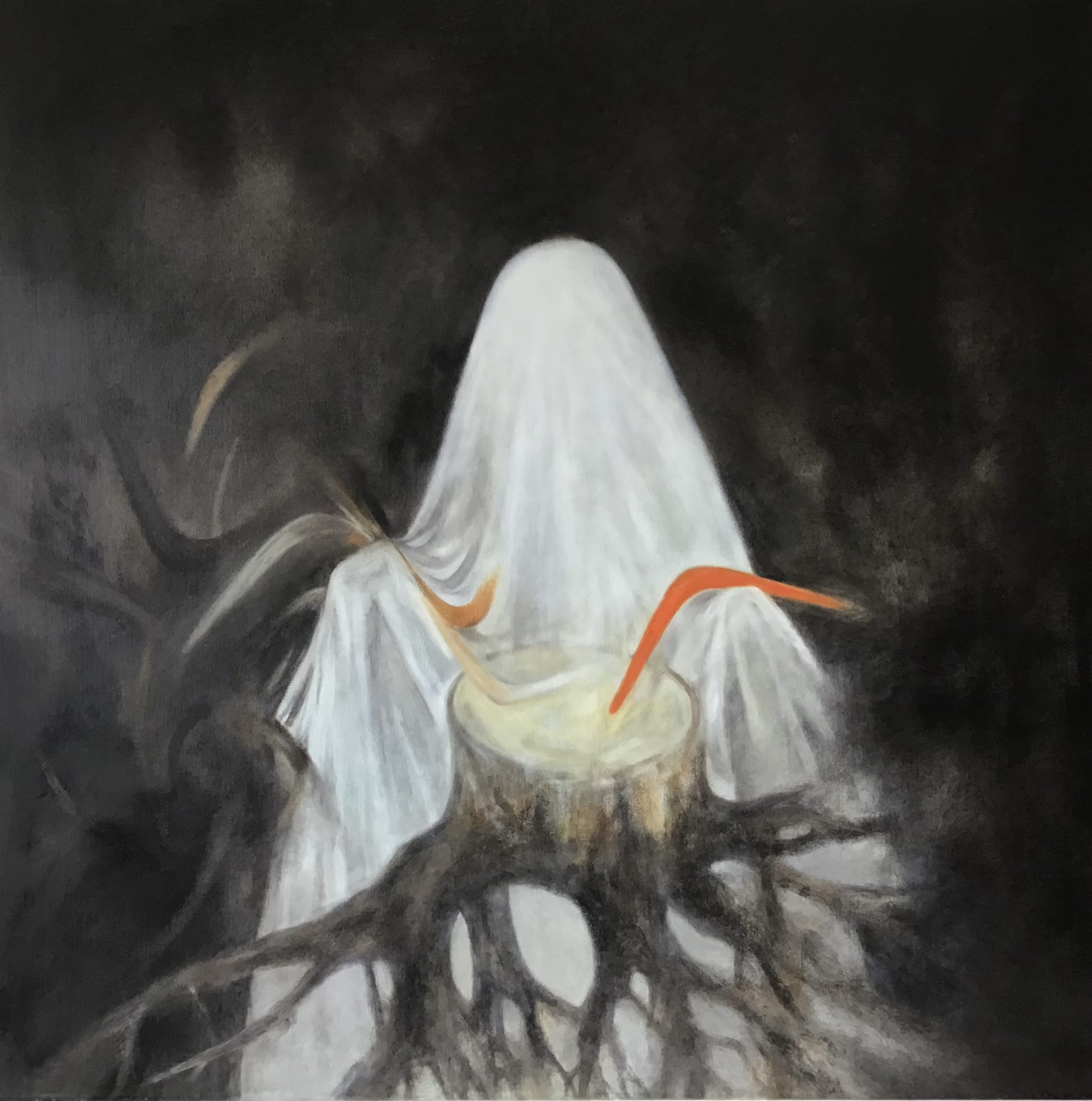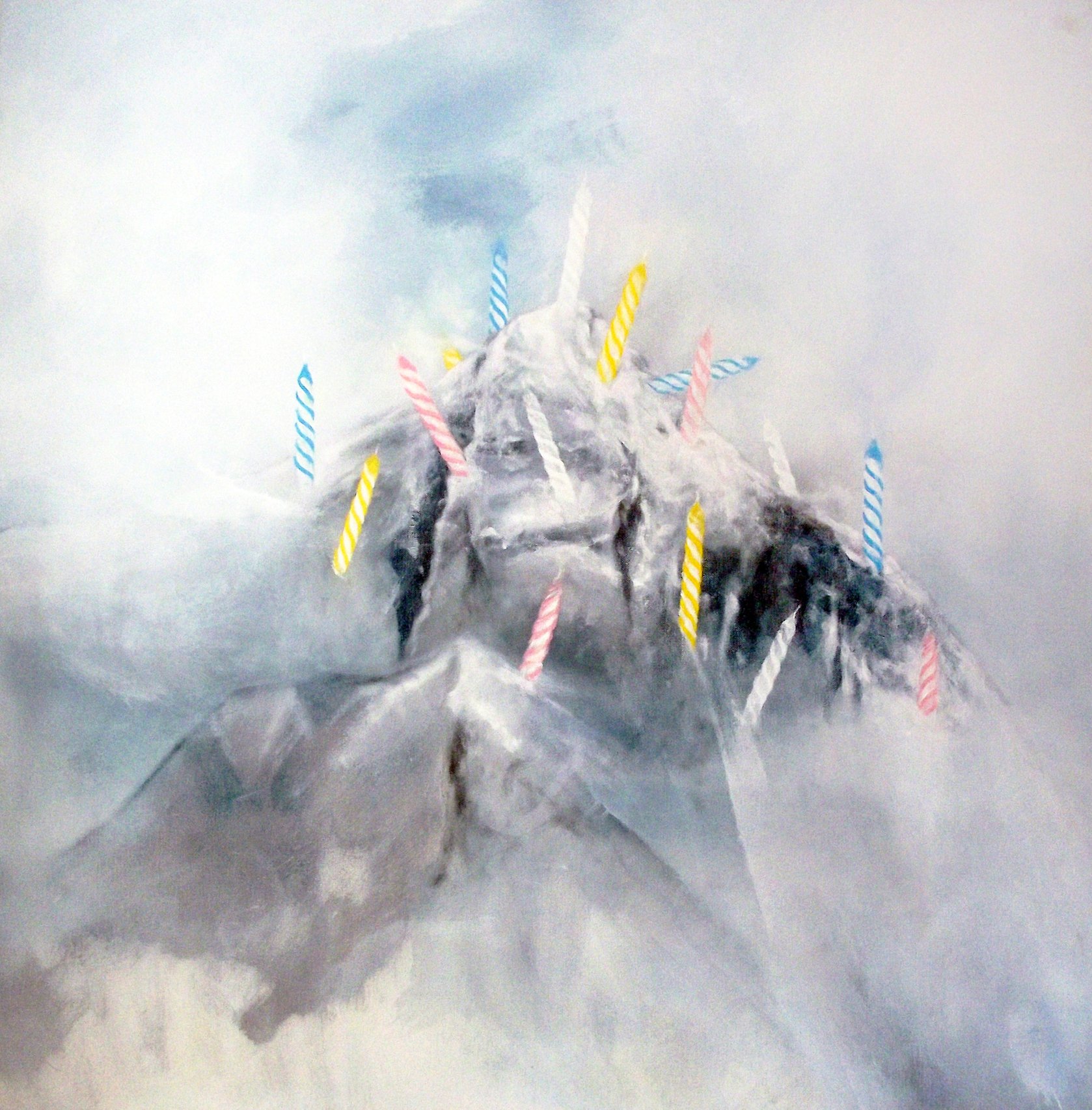 Huile sur toile
99,5 x 99,5 cm
2021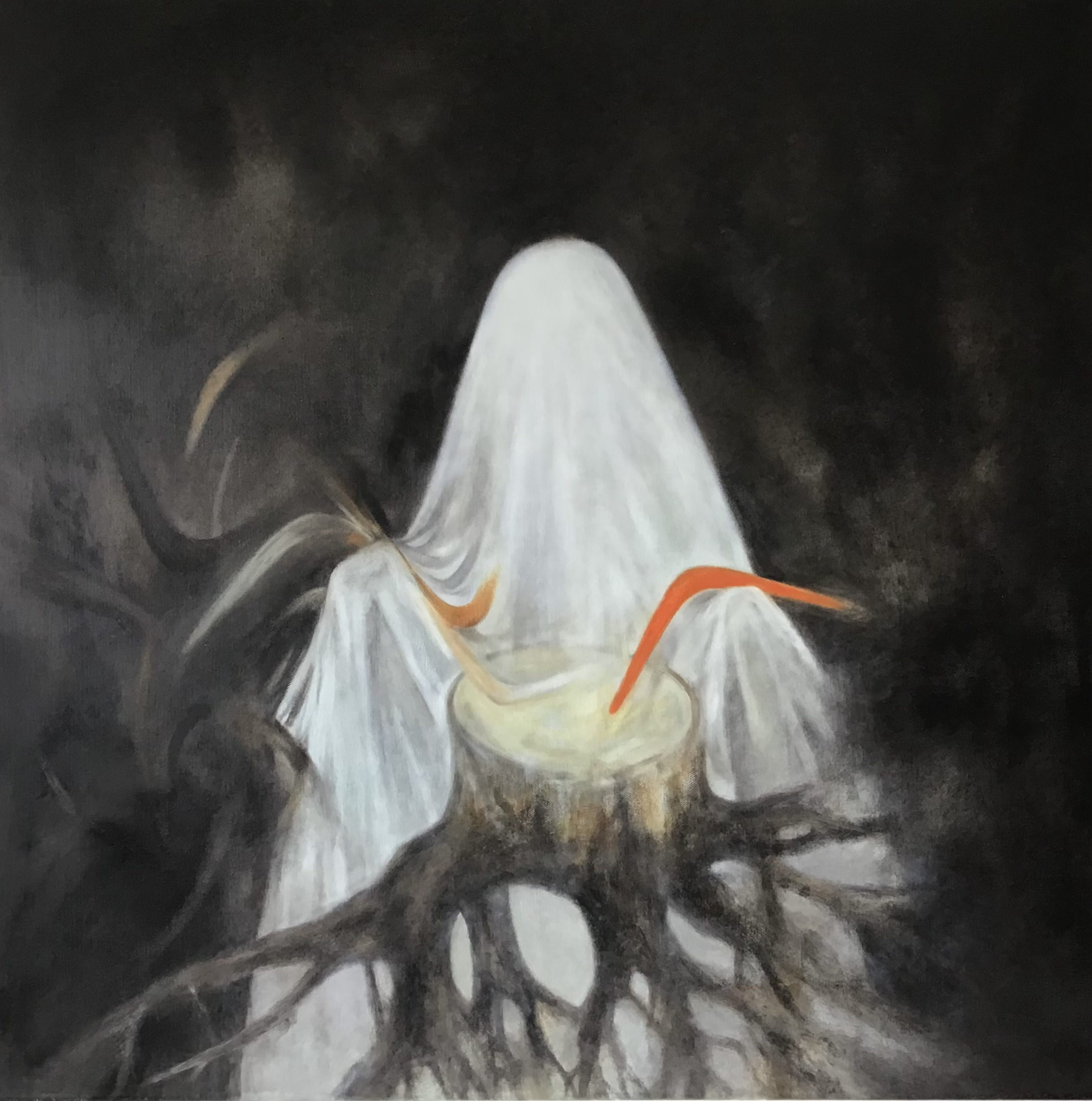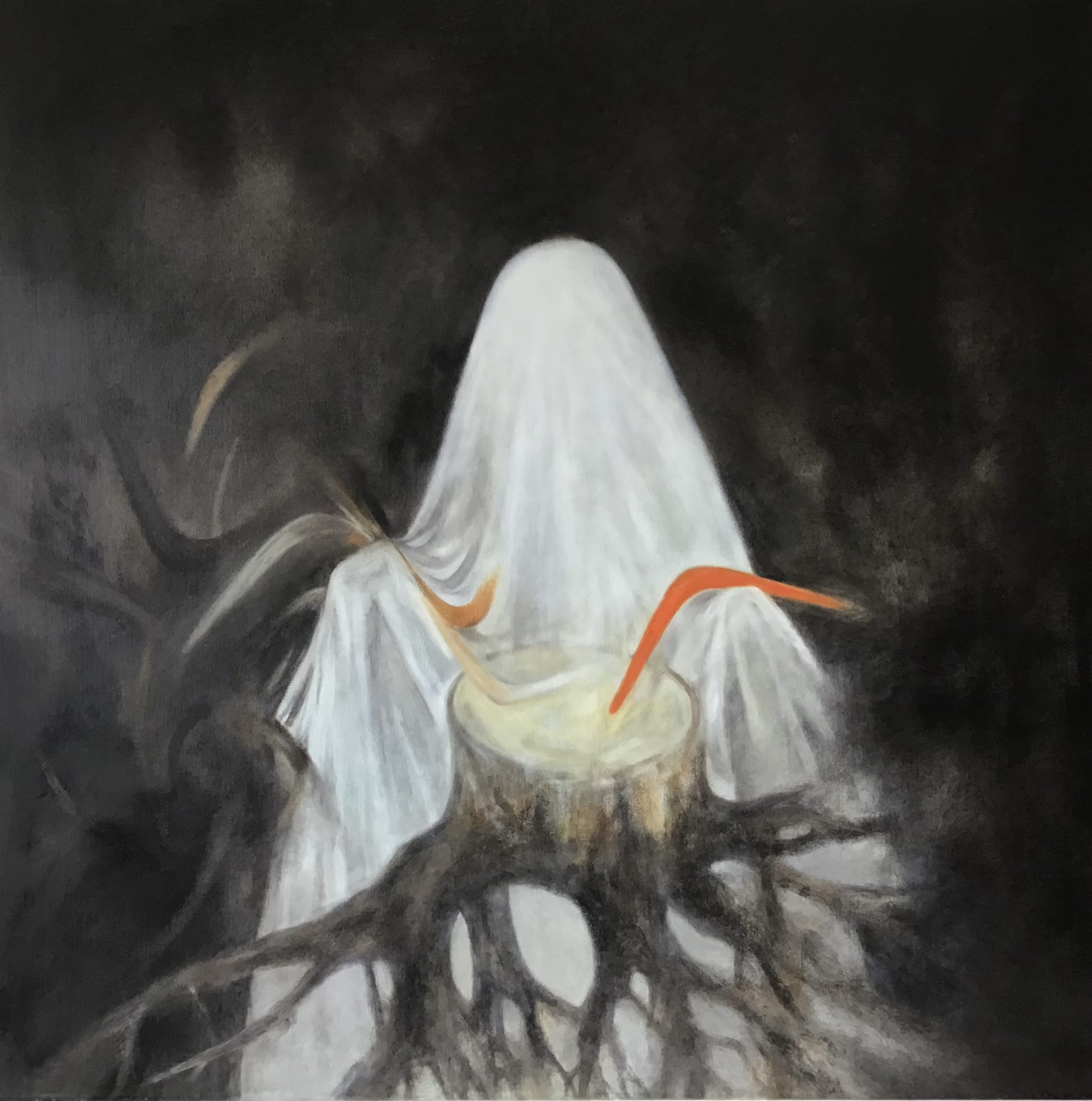 Huile sur toile
80 x 80 cm
2021
FORMATION
Licence des Beaux-Arts – Faculté des Beaux-Arts de Cuenca. Université de Castilla-La Mancha, Espagne (1992-1996)
Programme Inter Campus E/AI. Département des Arts Visuels. Faculté des Beaux-arts de Antioquia, Medellín, Colombie
FOIRES
Drawing Now Art Fair, NextLevel Galerie, 2015. Paris
The Solo Project Art Fair, NextLevel Galerie, 2013. Basel, Suisse
French apéritif at the Armory. Dessins, 2009. New York
« SAVE AS » 2008, Art Basel Miami, Miami
« Déjà VU » 2008, FIAC Grand Palais, Paris
« Save As » Nuit Blanche 2017,  Conseil Régional d'Ile de France, Paris
EXPOSITIONS INDIVIDUELLES
Focus, 7.5 Club, 2019. Paris.
Découpages, Musée de la bande dessinée, 2016. Angoulême, France
Flying Visions, NextLevel Galerie, 2015. Paris
Outside is dangerous, stay home!, NextLevel Galerie, 2013. Paris
Classical Feelings, Atelier Alain d'Fif, 2011. Paris
C'est Génial , Chez l'un l'autre, Galerie Anton Weller, 2009. Paris
Sans titre, Photographies. Le Studio Art & You, 2008. Paris
Dessins. Centre Culturel Le Chantier, 2008. Vichy, France
Rétrospective pour « un gamin de plus de cinq ans » Alain D'if, 2004. Paris
" DM " Musée do Traje, 1997. Lisbonne
As nossas conclusoes sao de restos escritos. 1997. Musée do Barroco. Setubal, Portugal.Faculté des Beaux-Arts de Cuenca, 1996. Cuenca, Espagne
ŒUVRES INTEGRES DANS DES COLLECTIONS PUBLIQUES
Sculptures « Berceau»  et « Nuage» . 1996, MEAC ( Musée d'Art Contemporain), Madrid
EXPOSITIONS COLLECTIVES
Men & Women, Magnin/Wedry, Drouot-Richelieu, 2021. Paris
Estivales de Sceaux, Hôtel de Ville, 2021. Sceaux
Collective, 7.5 Club, 2020 . Paris
I Would Prefer Not To, Le Musée Transitoire, 2019. Paris
Galeristes, 7.5 Club, Carreau du Temple, 2019. Paris
Réalités Imaginaires, Magnin/Wedry, La Salle, Drouot, 2019. Paris
Winter Song, Next Level Galerie, 2018. Paris
Vive les vacances ! Estivales Art Contemporain. Hôtel de Ville, 2018. Sceaux
Le Bel Ensemble. Les amis français du Musèe d'Israel, Pavillon Gabrielle, 2018. Paris
Collective, Le 7.5 club, 2017. Paris
Contesting/contexting SPORT,nGbK and Kunstraum Kreuzberg Bethanien, 2016. Berlin
Art de Nöel, Le 7.5 club, 2015.Paris
XXL.12 Drouot, 2015 .Paris
L' a-t-il un autre...Le 7.5 club, 2014. Paris
Les artistes ont du cœur, Téléthon. Drouot, 2014. Paris
Drop me a line, Next Level Galerie, 2014. Paris
Les visiteurs d'un soir, de l'atelier d'artiste à Drouot, 12 Drouot, 2013. Paris